Thin Lizzy Announce Damon Johnson As New Guitar Player
THIN LIZZY
SCOTT GORHAM – GUITAR • BRIAN DOWNEY – DRUMS • DARREN WHARTON - KEYBOARDS
DAMON JOHNSON – GUITAR • MARCO MENDOZA – BASS GUITAR • RICKY WARWICK – LEAD VOCALS / GUITAR
LOS ANGELES, CA – November, 2011
For more than forty years,
Thin Lizzy
has been delivering their brand of rock 'n roll to audiences all over the world. Even with the untimely passing of legendary front man
Phil Lynott
twenty-five years ago, the band has continued on. Over the years, many rock luminaries have graced the ranks of
Thin Lizzy
including the likes of
Brian Robertson, Snowy White
and the late
Gary Moore
. Most recently,
Def Leppard's
resident guitar wizard
Vivian Campbell
joined the band for their 2011 European tour. When
Def Leppard
called
Vivian
back to their camp,
Gun's & Roses
guitarist
Richard Fortus
joined the boys on their European festival run this past summer. Continuing on in the tradition of top-notch performers, the members of
Thin Lizzy
are proud to announce that veteran guitar player
Damon Johnson
has joined their ranks as a permanent member.
Damon's
pedigree is impressive, having first gained notoriety with his own band,
Brother Cane
in the 90s. For the past 6 years,
Damon
has lent his skills to veteran rocker
Alice Cooper
, helping the master showman deliver his legendary show to fans all over the world. But when
Guns & Roses
called
Richard Fortus
back for tour dates this fall,
Thin Lizzy
knew there was only one man that they wanted to replace
Richard's
formidable talents.
"When

Scott Gorham

called me and asked me to play with my favorite band of all time, I didn't even hesitate."
Becoming part of the pantheon of the band that was a major corner stone of his musical taste is a dream come true.
Damon
continued,
"I have always loved Thin Lizzy and their music is a huge part of my life. Hell, I even named my daughter Sarah after one of their songs!"
Scott Gorham
adds,
"Damon brings back the classic feel Thin Lizzy had when Phil was still with us. He has been kicking ass every night and asking him to join was a no brainer."
When the metal masters
Judas Priest
asked
Thin Lizzy
to join them on their North American
Epitaph
tour,
Damon
was a natural choice to fill
Richard's
spot. The chemistry with
Damon
has been incredible. He has fitted in so well that the band decided to ask him to join the band permanently. Singer
Ricky Warwick
chimes in,
"Damon is a phenomenal guitar player, a great guy and a Lizzy fanatic. He was willing to commit to the band full time making this an easy choice."
For all confirmed tour dates please visit our official website -
www.thinlizzyband.com
Brian Howe - Emotions EP out now on iTunes and Amazon
After last years excellent album,
'Circus Bar'
from
Brian Howe
came out through
Frontiers records
, it was really a case of, so when would we hear new material next?!
So, what
Brian
has done now is gone ahead and put out his own, self financed E.P., titled
'Emotions'
exclusively through
iTunes
and
Amazon
.
I've not heard the full five tracks yet, but each ninety second sample on iTunes, sounds pretty good so far.
Tracklisting is:
Links to purchase are right here:
iTunes:
Amazon:
Thanks again for the music Brian, now how about a few more live dates, Detroit perhaps?!
Black Sabbath marking 'National Metal Day' on their website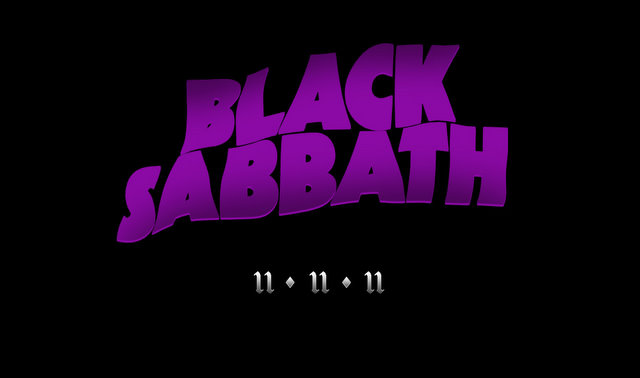 VH1 Classic
has been for a while now, advertising that 11-11-11 will be national metal day with a whole bunch of new and exclusive programs and special shows lined up already, including the start of a brand new series of
Eddie Trunk's
,
'That Metal Show.'
Well, it's seems that
Black Sabbath
over at their website
www.BlackSabbath.com
have just gone ahead and posted the above image, which could well indicate something big is about to be announced ...
The only thing in most people's minds, that springs to mind is the much debated reunion with
Ozzy
, especially since
Ozzy
did not previously 'allow'
Tony Iommi, Geezer Butler, Vinnie Appice
along with the late, great
Ronnie James Dio
to use the
Sabbath
name, when they reunited in 2006.
They did manage to put out
'Black Sabbath - The Dio Years',
a compilation with three new songs with
Ronnie
and the guys, but then when they decided to take it further for a new album
'The Devil You Know
' - released in 2009. - they had to do so as
'Heaven and Hell,'
the title of the first album
Ronnie
recorded as frontman in
Black Sabbath
in 1980.
Heaven and Hell
also released a live album and DVD,
'Live from Radio City,'
prior to the studio album.
That line up toured for the 'Dio Years' best of and 'The Devil You Know' releases, the latter being the last tour Ronnie would ever do.
Ronnie sadly passed away of course on May 16th, 2010, following a battle with stomach cancer.
So what is left? I don't see the Heaven and Hell line up doing anything else now Ronnie is gone, so really it can only mean an Ozzy reunion.
I guess we'll find out!
Band weblinks here: